How Sculptra® Aesthetic Can Produce Long-Lasting Results
The natural aging process causes a reduction in the body's production of collagen. Collagen is a protein that helps keep the skin firm, plump, and youthful. The loss of facial volume can cause fine lines, wrinkles, and hollowed areas, giving you an aged appearance. Sculptra® Aesthetic is a unique injectable product that can subtly improve the appearance of facial creases and hollows over time for long-lasting, natural-looking rejuvenation.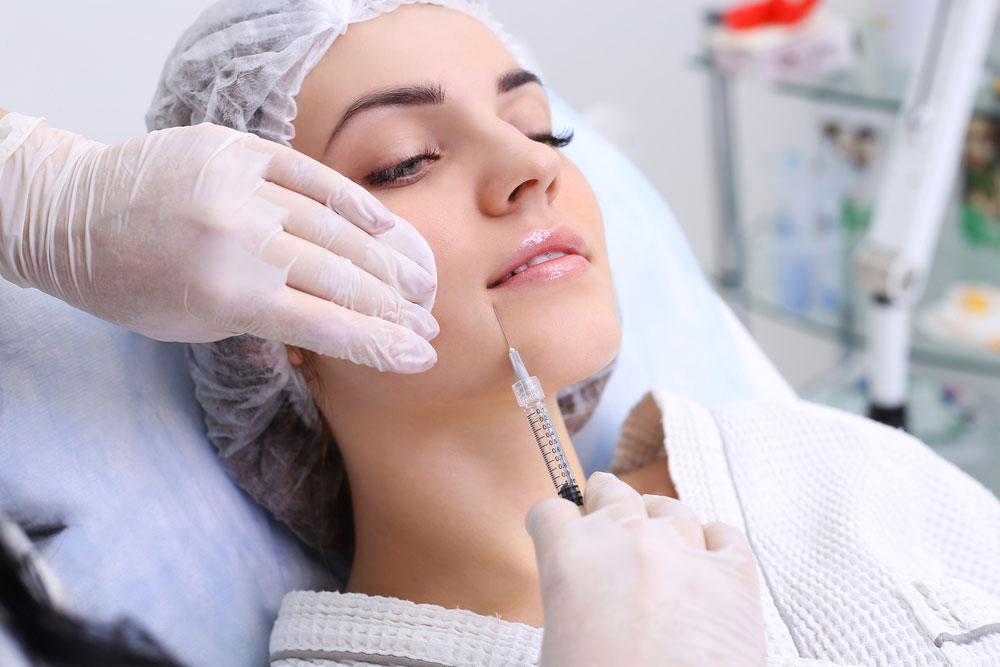 How Does Sculptra® Aesthetic Work?
Sculptra® Aesthetic is made using a synthetic material called poly-L-lactic acid (PLLA), which is injected into the deep layer of the skin known as the dermis. Once injected, microparticles of PLLA begin to stimulate the production of collagen in the target site. This process happens gradually, so several sessions over the course of a few months are usually recommended. You may see some effect immediately after treatment, but your final results will take some time to become fully apparent.
What Can Sculptra® Aesthetic Treat?
Sculptra® Aesthetic is designed to smooth out creases and restore volume to areas of the face that have started to look sunken due to age. Nasolabial folds (lines between the corner of the mouth and the nose), marionette lines (also known as laugh lines), and chin wrinkles can all be addressed. Cheeks or temples that have begun to look gaunt can also be corrected.
Other Injectable Options
Here at Park Avenue Medical Spa, we also offer other injectable treatments for comprehensive, non-surgical rejuvenation. Hyaluronic acid (HA) fillers, such as products from JUVÉDERM® and Restylane® can be injected under the skin to fill in wrinkles or augment the cheeks or lips, depending on the formulations used. BELOTERO BALANCE® can be used to correct etched-in lines in several areas of the face. Bellafill® is an HA filler that can smooth wrinkles immediately while also providing long-term improvement. Microspheres of polymethyl methacrylate that are suspended in the injectable gel stimulate the body's production of collagen over time.

Is Sculptra® Aesthetic Right for Me?
If you are concerned about age-related changes, such as deep nasolabial folds or hollowed cheeks, and are looking for a non-surgical solution, Sculptra® Aesthetic may be a good option for you. During your consultation appointment, Dr. Tchelebi will examine your skin and ask you about your general health and aesthetic desires to develop a tailored plan and help you achieve your cosmetic goals.
If you would like to learn more about Sculptra® Aesthetic, contact us today at (914) 730-3333 or fill out our online contact form to schedule a consultation.
Anca Tchelebi-Moscatello, M.D. became interested in beauty, aesthetics, and anti-aging therapies while in her teens. Dr. Tchelebi-Moscatello began her career studying medicine in Bucharest before going on to complete her residency in Radiation Oncology and received her Board Certification in New York City. As a cancer specialist, Dr. Tchelebi-Moscatello quickly realized the importance of prevention in protecting the body from the ravages of sunlight, pollution, unhealthy eating habits, and other harmful factors. She believes in continuous learning and has dedicated her career to helping individuals regain confidence and self-esteem through state of the art cosmetic services.